This is a re-post from Epic Reads. Holler if you want any of these in this library.


1. Queen of Shadows by Sarah J. Maas

This is the fourth novel in the Throne of Glass series! Everyone Celaena Sardothien loves has been taken from her. But she's at last returned to the empire—for vengeance, to rescue her once-glorious kingdom, and to confront the shadows of her past . . .
2. Everything, Everything by Nicola Yoon
This innovative, heartfelt debut novel tells the story of a girl who's literally allergic to the outside world. When a new family moves in next door, she begins a complicated romance that challenges everything she's ever known. The narrative unfolds via vignettes, diary entries, texts, charts, lists, illustrations, and more.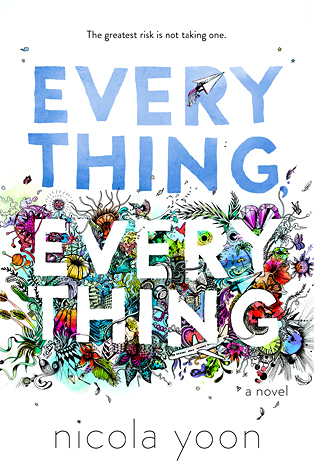 3. Six of Crows by Leigh Bardugo
This is a new series from Leigh Bardugo set in the same world as the Shadow and Bone series! Ketterdam: a bustling hub of international trade where anything can be had for the right price—and no one knows that better than criminal prodigy Kaz Brekker. Kaz is offered a chance at a deadly heist that could make him rich beyond his wildest dreams. But he can't pull it off alone…
4. Library of Souls by Ransom Riggs
This is the final book in this series! Time is running out for the Peculiar Children. With a dangerous madman on the loose and their beloved Miss Peregrine still in danger, Jacob Portman and Emma Bloom are forced to stage the most daring of rescue missions. They'll travel through a war-torn landscape, meet new allies, and face greater dangers than ever. . . . Will Jacob come into his own as the hero his fellow Peculiars know him to be?
5. Walk on Earth a Stranger by Rae Carson

The first book in a new trilogy from acclaimed New York Times-bestselling author Rae Carson. A young woman with the magical ability to sense the presence of gold must flee her home, taking her on a sweeping and dangerous journey across Gold Rush–era America. Walk on Earth a Stranger begins an epic saga from one of the finest writers of young adult literature.
6. Tonight the Streets Are Ours by Leila Sales

During one crazy night out in NYC filled with parties, dancing, and music—the type of night when anything can happen, and nearly everything does—Arden discovers that Peter isn't exactly who she thought he was. And maybe she isn't exactly who she thought she was, either.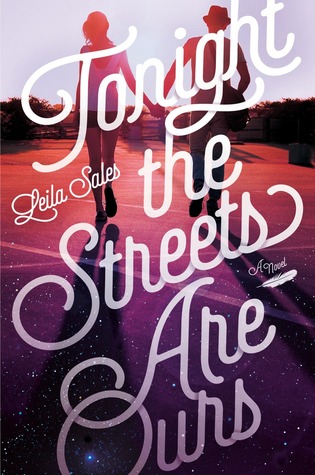 7. Hello, Goodbye and Everything in Between by Jennifer E. Smith

This new must-read novel from Jennifer E. Smith, author of The Statistical Probability of Love at First Sight, explores the difficult choices that must be made when life and love lead in different directions.
8. Sweet Temptation by Wendy Higgins
Sensual and swoonworthy, this companion volume to the Sweet Evil series, told from the perspective of the mysterious Kaidan Rowe, gives readers revealing insights into the true emotions that drive him.
9. Dumplin by Julie Muprhy
For fans of John Green and Rainbow Rowell comes this powerful novel with the most fearless heroine—self-proclaimed fat girl Willowdean Dickson—from Julie Murphy, the acclaimed author of Side Effects May Vary. With starry Texas nights, red candy suckers, Dolly Parton songs, and a wildly unforgettable heroine—Dumplin' is guaranteed to steal your heart. 
10. The Fate of Ten by Pittacus Lore

The sixth and penultimate book in the New York Times bestselling I Am Number Four series! For years the Garde have fought the Mogadorians in secret. Now all of that has changed. The invasion has begun. John is on the front lines of the fight in New York City. And just as the odds seem stacked against him, his best friend, Sam, a human, inexplicably develops a Legacy—and Sam isn't the only one. 
11. Ash and Bramble by Sarah Prineas

The tale of Cinderella has been retold countless times. But what you know is not the true story. Sarah Prineas's bold fairy-tale retelling is a dark and captivating world where swords are more fitting than slippers, young shoemakers are just as striking as princes, and a heroine is more than ready to rescue herself before the clock strikes midnight.
12. Vengeance Road by Erin Bowman
When Kate Thompson's father is killed by the notorious Rose Riders for a mysterious journal that reveals the secret location of a gold mine, the eighteen-year-old disguises herself as a boy and takes to the gritty plains looking for answers and justice. What she finds are devious strangers, dust storms, and a pair of brothers who refuse to quit riding in her shadow. But as Kate gets closer to the secrets about her family, she gets closer to the truth about herself and must decide if there's room for love in a heart so full of hate.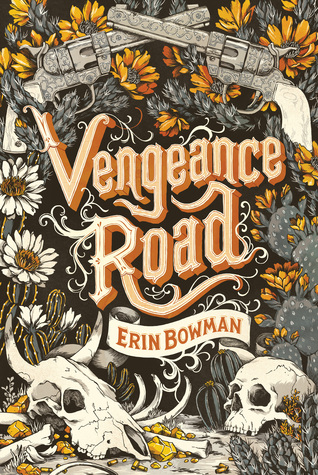 13. Blood and Salt by Kim Liggett
"Blood and Salt is an intense, exhilarating debut brimming with darkness, passion, and impending doom. Kim Liggett's twisted imagination and gutsy storytelling seduced and thrilled me with each gorgeous, blood-spattered page. This is a book to devour as soon as it comes out." — Nova Ren Suma, author of Imaginary Girls and The Walls Around Us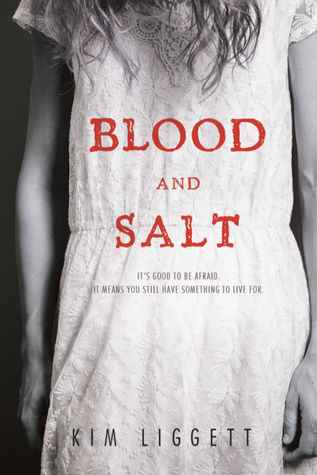 14. The Scorpion Rules by Erin Bow
A world battered by climate shift and war turns to an ancient method of keeping peace: the exchange of hostages. The Children of Peace – sons and daughters of kings and presidents and generals – are raised together in small, isolated schools called Prefectures. There, they learn history and political theory, and are taught to gracefully accept what may well be their fate: to die if their countries declare war.
15. A Whole New World  by Liz Braswell
Welcome to a new YA series that reimagines classic Disney stories in surprising new ways. Each book asks the question: What if one key moment from a familiar Disney film was changed? This dark and daring version of Aladdin twists the original story with the question: What if Jafar was the first one to summon the Genie?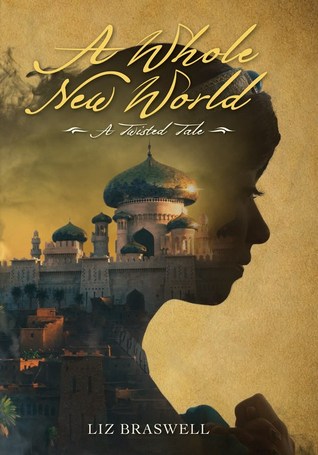 16. Firewalker by Josephine Angelini
This is the second book in the Worldwalker Trilogy! Picking up right where Trial By Fire left off, Firewalker is another sexy, fast-paced, heartbreaking thrill ride from internationally bestselling author Josephine Angelini!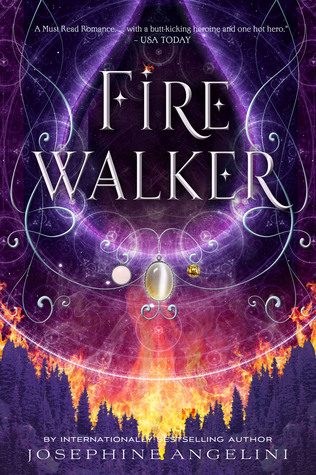 17. Stand-Off by Andrew Smith
This is the sequel to Winger! It's his last year at Pine Mountain, and Ryan Dean should be focused on his future, but instead, he's haunted by his past. His rugby coach expects him to fill the roles once played by his lost friend, Joey, as the rugby team's stand-off and new captain. And somehow he's stuck rooming with twelve-year-old freshman Sam Abernathy, a cooking whiz with extreme claustrophobia and a serious crush on Annie Altman—aka Ryan Dean's girlfriend, for now, anyway. 
18. The Shepherd's Crown by Terry Pratchett
Terry Pratchett's final Discworld novel, and the fifth to feature the witch Tiffany Aching. This is a time of endings and beginnings, old friends and new, a blurring of edges and a shifting of power. Now Tiffany stands between the light and the dark, the good and the bad.
19. Mirrored by Alex Flinn
In Alex Flinn's modern and mysterious retelling of Snow White, beauty is in the eye of the beholder and true love doesn't necessarily mean Prince Charming. Mirrored is a modern retelling of Snow White—told from the points of view of Violet, Celine, and Goose—with all the magic and mystery readers will love.
20. The Weight of Feathers by Anna-Marie McLemore
For twenty years, the Palomas and the Corbeaus have been rivals and enemies, locked in an escalating feud for over a generation. Both families make their living as traveling performers in competing shows—the Palomas swimming in mermaid exhibitions, the Corbeaus, former tightrope walkers, performing in the tallest trees they can find.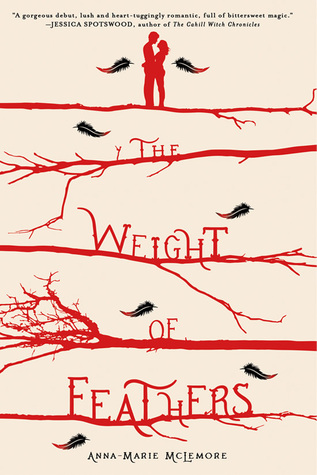 21. One by Sarah Crossan
Tippi and Grace share everything—clothes, friends . . . even their body. Writing in free verse, Sarah Crossan tells the sensitive and moving story of conjoined twin sisters, which will find fans in readers of Gayle Forman, Jodi Picoult, and Jandy Nelson.
22. What We Saw by Aaron Hartzler
This honest, authentic debut novel—inspired by the events in the Steubenville rape case—will resonate with readers who've ever walked that razor-thin line between guilt and innocence that so often gets blurred, one hundred and forty characters at a time.
23. Dreamland by Robert L. Anderson
Odea Donahue has been able to travel through people's dreams since she was six years old. Her mother taught her the three rules of walking: Never interfere. Never be seen. Never walk the same person's dream more than once. Dea has never broken the rules. Then a mysterious new boy, Connor, comes to town. But both Dea and Connor have secrets, and as she is increasingly drawn to Connor's dreams—and nightmares—the boundary between worlds begins to deteriorate, putting everyone she loves in danger.
24. This Monstrous Thing by Mackenzi Lee
In an alternative fantasy world where some men are made from clockwork parts and carriages are steam powered, Alasdair Finch, a young mechanic, does the unthinkable after his brother dies: he uses clockwork pieces to bring Oliver back from the dead. 
More amazing reads going on sale in September: